$elfimploy
high energy hip hop with old school vibes and contemporary themes
Stefen
low key and lo-fi contemporary pop and rnb, featuring global pop and hip hop collabs
nrthsound
Stefen's original music name, now used mainly for custom music for film and TV
$elfimploy is a hip hop project between producer and singer Stefen (AKA nrthsound), and his long time homie and collaborator, freestyle and battlerap veteran Fibz. This project also includes collaboration with fellow Vancouver producers Quietstorm, Avi Singh and Audiodrugz, along with a selection of other global musicians.

Under the moniker nrthsound, Stefen also makes custom music for TV, film and podcasts. All existing nrthsound music is available ROYALTY FREE for film and TV. Do you want custom music for your film, show or podcast? For inquiries, including existing or custom music, go to the FILM / TV page of this website.

Stefen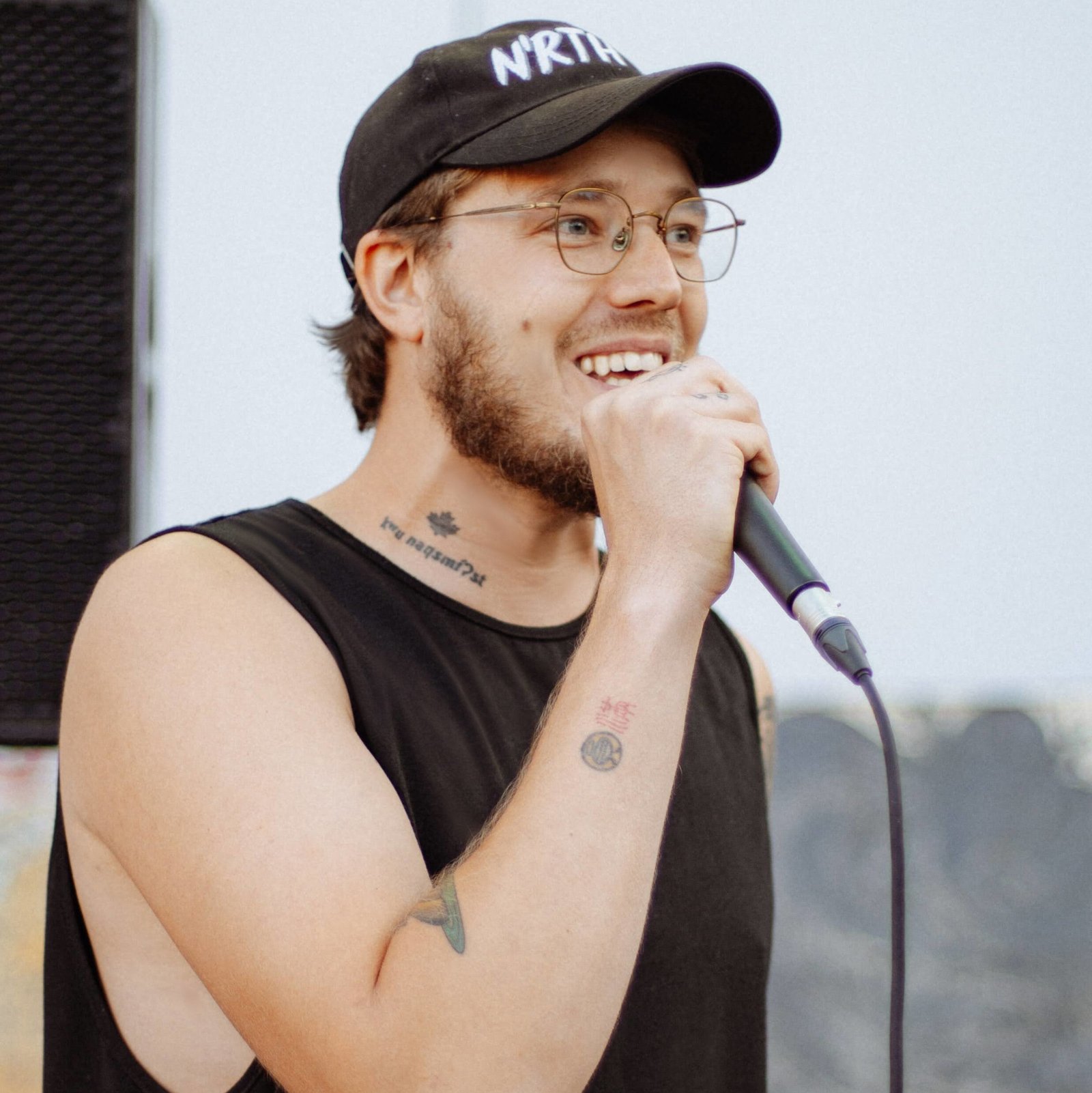 He's been creating his own unique music for over a decade, never giving a f@#! about what other people want him to sound like. He never took music for granted, he never sold out, he never go
big, but he never went home. Originally from a small farm town full of hippies and bikers, in rural BC in Western Canada, he bought a guitar when he was 17 and learned by playing blues and rock music in small town dive bars. Soon he bought a laptop and taught himself to produce basic beats.

He channeled his gritty, rough and wild rural upbringing into creating music, often experimental soundscapes, sometimes political, sometimes happy, sometimes angry. After spending a few years drifting in and out of different jobs and schools, he ventured to the frozen north of BC to be
a pipefitter, and in that rough oil town, isolated from distraction, he started his project nrthsound. Now he draws on his wide experiences in life to give his music perspective, based on a keeping a humble and thoughtful approach to art.
Fibz
Tommy B has always had passion for all music. He started his rap career at 16, freestyling and battling in Calgary, Alberta, and eventually running his own hip hop night in the 403. After dealing with some life shattering experiences, Fibz left town and moved out west to Vancouver.

In Vancity he continued to pursue music, living with two audio engineer rappers. They created Blankspace and made noise around Vancouver, releases an LP, rocking shows, contests and battles. After Blankspace eventually seperated, Fibz kept his skills sharp with battlerap, including features in the King of the Dot and Smoked Out battle leagues.

Freestyling is his true joy, and it was freestyling that connected him with Stefen.

While both working for a painting company, they freestyled and beatboxed
into the sky on a hot summer day, on the rooftop of a building they were supposed to be painting. Now, whether its at a party or on a train, or for your grandma, Fibz can kick a cypher no doubt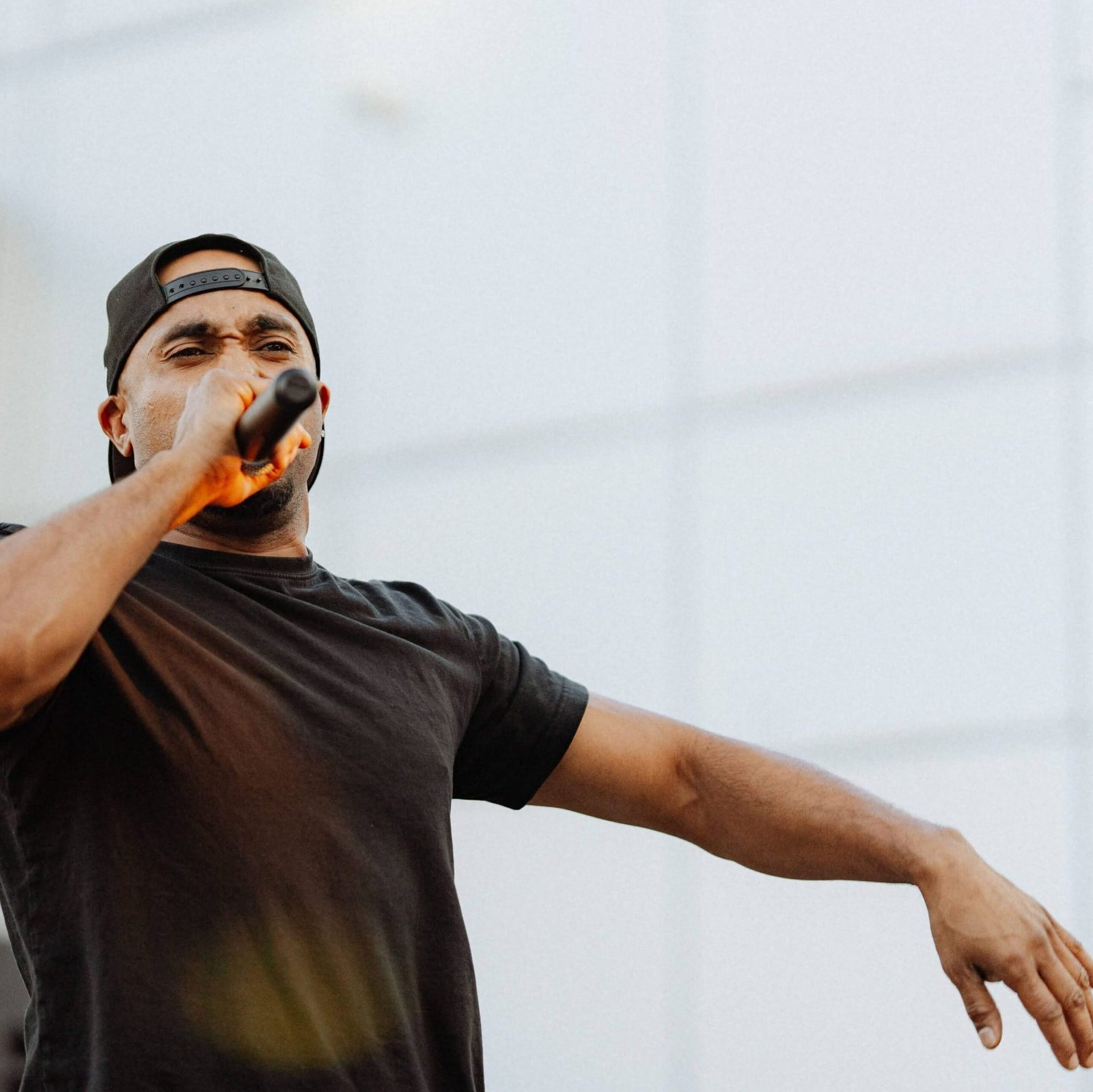 J Kim
Shrouded in mystery, fellow Calgarian J Kim has been a long time accomplice of Fibz in mayhem and mischief. After relocating to Vancouver, he joined the $elfimploy crew in 2023 with a desire to rock live shows and spit some hot verses. The resulting trio of voices was too hype to quit and he soon joined on as a permanent member.

You can find J Kim roaming the city in his slick white low rider pick up truck.

Besides music, Fibz, J and Stefen all rock the basketball court and the arcade.

Fibz also lights up NHL Live on Playstation, and runs high end house painting jobs.

Stefen runs a business with his partner Freda, FULL CIRCLE FURNITURE, fixing and selling vintage furniture, as well as building custom movie sets for
microbuget film production company MILLSPICTURE STUDIOS